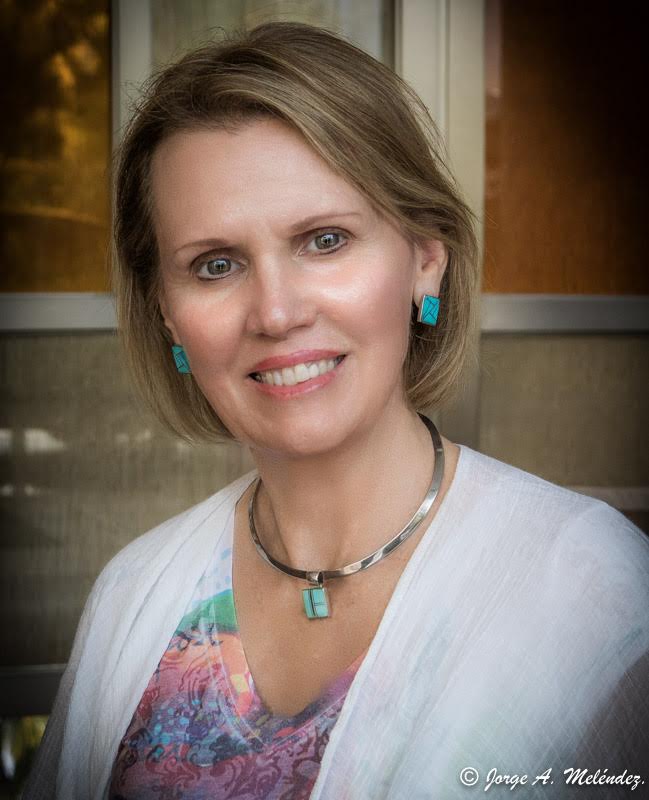 Spiritual Director Reverend Kathleen
Center for Spiritual Living Delaware (CSLD) is a vibrant spiritual community based on New Thought-Ancient Wisdom in the lineage of Ernest Holmes. What we teach is a synthesis of the greatest wisdom of all time, a compilation of universal principles common to all of the world's sacred texts! It is a teaching grounded in spiritual principle and practice that has a proven track record of transforming lives, including mine!
I know who you are in Truth. You are meant to live a great life, to be a beneficial presence on the planet by sharing your gifts and talents with the world. I can help you orchestrate the deep transformation of consciousness that is necessary for the realization of your dreams and aspirations. I can teach you the tools of spiritual mastery which will keep you grounded in the awareness of your spiritual identity – union with the Infinite One – and will prepare you for major breakthroughs. Among these tools are meditation, affirmative prayer, and visioning. You are co-creator with Spirit – change your thinking and you can change your life!
Let yourself be enveloped in the warmth and loving kindness of the members of CSL Delaware. We are committed to seeing the best in you and in each other. A core of ministers, practitioners, and group leaders work with me to assist you in the realization of your dreams, creating at CSL Delaware a safe and nurturing environment that is a birthing field for the new you. You are whole, perfect, and complete exactly as you are, a spiritual being having a human experience. Start your new story today!
Enjoy life transforming spiritual teachings and spiritual fellowship:
- every Sunday during service
- in weekly classes
- in care groups
- at workshops, concerts, and other special events.  With practical application of the spiritual principles we teach along with a consistent spiritual practice, life truly does get better and better.
CSL Delaware members say "Yes!" to every moment of life, knowing that it unfolds always exactly as it should. They are passionate about raising consciousness – their own and that of the planet, one thought at a time. I invite you to join us.
Board of Trustees
Click images for descriptions of roles.
Board of Regents
Quality of Education and Workshops and Care and Support of Practitioners.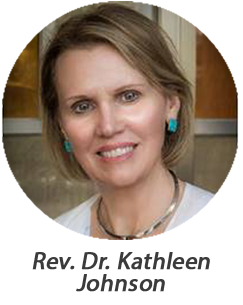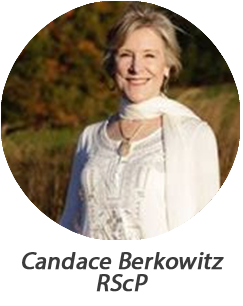 Staff and Leaders
Spiritual Director:  Rev. Dr. Kathleen Johnson
Administrative Staff:  Vergie Cooper
Newsletter Editor:  Marianne Ruane RScP
Teaching Staff:  Rev. Dr. Kathleen Johnson, Candace Berkowitz RScP, Rev. Linda Patton
Professional Practitioners (spiritual coaching and prayer):  Rev. Dr. Kathleen Johnson, Rev. Linda Patton, Candace Berkowitz RScP, Mary Kegelman RScP, Lucinda Elom RScP, Marianne Ruane RScP, Donna Strack RScP, Peggy Wicks RScP
Practitioner Core Lead: Candace Berkowitz RScP
Children, Youth, and Family Lead:  Mary Kegelman RScP
Board of Trustees (see photos and role descriptions below):  Nancy Paist-Riches - President,  Rev. Dr. Kathleen Johnson - Spiritual Director and Vice President,  Marianne Ruane - Secretary, Laurie Clark - Member-at-Large, DuWayne Preston - Treasurer
Board of Regents:  Rev. Dr. Kathleen Johnson, Candace Berkowitz RScP
Leader Champion Team:  Rev. Dr. Kathleen Johnson, Director;  Candace Berkowitz RScP, Leader Champion;  Carolyn Murdic RScP, Leader Champion
Congregant Care Lead (for hospital visits):  Rev. Linda Patton  302-239-6080
Cards (Heart to Heart):  Nancy Zippe
Hospitality Team Lead:  Candace Berkowitz RScP
Offertory Team Lead:  Donna Strack RScP
Audio-Visual Team Lead:  Dan Johnson
Book Store Lead: Rev. Linda Patton 
Outreach Lead:  Lucinda Elom RScP
Aesthetics Team Lead: Lisa Bartolozzi
Friendship House:  Vergie Cooper
Spiritual Growth Circle Leads: Candace Berkowitz RScP, Nancy Paist-Riches
Children's Teacher:  Shari Preston
Children's Teacher Assistant:  Elijah Elom
Keep scrolling down....
2017 New Year's Message From Board
Click to View Message
Dear Friends of CJL (CSL Delaware),
Your financial contributions and ways of being in service are making a difference in people's lives!  Let's celebrate!  2016 was CJL's 6th year of being a spiritual home in which Spirit is working through and as us in love, service, spiritual education, leadership, caring community and transformation.  The stories of those of us touched by Spirit are inspiring.   Through your active participation in the CJL community, your consistent financial giving, your service, and your commitment to shining the Light and Love of Spirit that you are, you are playing a vital part in co-creating a ministry that heals lives.  Through New Thought/Ancient Wisdom and Science of Mind, we are blessed with a spiritual philosophy that we know opens hearts and minds and unleashes our divine capacities to prosper. 
We as individuals flourish in a community that cares.  CJL provides care to all through a Care Structure of Ministers, Practitioners, Leader Champions, Leaders, Leaders in Training, and their team members.   Our leaders receive care and training in how to give care to their teams in  monthly SPARK meetings.   
Our CJL children's fellowship is dedicated to caring for our children's spiritual unfoldment through with weekly lessons that parallel Sunday messages.  The Congregant Care Ministry provides spiritual support for those who are hospitalized.  Our card ministry comforts, congratulates, thanks, and uplifts.  Our ministers and spiritual practitioners are dedicated to providing pastoral support, spiritual guidance, and affirmative prayer to those who request it.  The Outreach ministry goes beyond our walls touching the lives of those who are homeless, hungry, and in transition.  Sunday morning service ministries plan and pray together to provide a welcoming presence, follow-up with newcomers, count our donations, offer audio-visual support, a clean spiritual home, sanctuary decor, and so much more.    The CJL choir and musicians provide musical inspiration.    The Board of Regents/Leader Champions meet weekly to assure quality in education, workshops, and leader training.  The teaching staff facilitates the process of transformation in the classroom and small group setting.  Our staff and volunteers serve in the background with heart and with excellence.  The Board of Trustees is honored to provide you with the best of financial stewardship, budgeting, and strategic planning.
Please mark your calendar for Sunday February 12 Thanks for Giving Luncheon provided to all who gave (in service or financially) and on March 19th, the Annual Gathering/Bring a dish to share.  Come enjoy fun, fellowship, food, a report on 2016 and share the joy of our 2017 Vision as we transition into becoming Center for Spiritual Living DE. 
 Thank You!     Rev. Dr. Kathleen Johnson and the Board of Trustees
Board Declaration of Accountability
Click to View the Declaration of Accountability
The CSL Delaware Board of Trustees has signed the following Declaration of Accountability:
"We can only teach what we know.  We can only lead where we will go."
As a member of the Board of Trustees of Center for Spiritual Living Delaware, I hereby dedicate and commit myself to leadership in the spiritual community by being of maximum service to God and to those around me, by living in a manner that sets the highest example for others to follow, and by remaining responsive to God's Guidance.
I uphold this commitment by dedicating myself to the following ideals and by exhibiting, to the best of my ability, the following behaviors.
 Commitment to Ideal and Behaviors:
I love and support the Center for Spiritual Living Delaware's values and mission and embrace the vision of expressing God's Love, being God's Light, and living God's Truth. As such, I pledge to:
Be a positive example and role model of Science of Mind principles to the CSL Delaware congregation
Be mindful that my language and behavior are at all times professional, respectful, and "above board"
Be visible and active at services
Enthusiastically participate in other voluntary services as are appropriate for me
Maintain a consistent practice of giving financially to CSL Delaware (while we support you in following your own innate guidance, we ask that you consider a practice of tithing 10% with the majority of the funds going to CSL DE)
 Board Responsibility Ideal and Behaviors:
I am an active, contributing member of the Board of Trustees. As such, I pledge to:
Attend and actively participate in Board meetings and other Board-related activities
Be prepared for meetings
Be on time for meetings
Be "in this world, but not of this world" surrounding financial issues – be excellent stewards of what we have and simultaneously know the Spiritual Truth that God is our Source of Infinite Abundance.
Take a leadership role in one or more projects or goals during my Board tenure
Follow through with committed tasks and activities in the timeline agreed upon
 Communication Ideal and Behaviors:

I am a warm, welcoming presence to all who enter our doors – fellow Board members, staff, service angels, and congregants. As such, I pledge to:
Regularly acknowledge the loving service of staff and service angels
Warmly welcome all with a smile
Communicate with my fellow Board members, staff, and all others with courtesy and respect
Be aware of creating equal time for everyone to express his or her views and opinions during Board meetings
Keep confidential any and all proprietary information
Listen to and honor the views and opinions of my fellow Board members
Be direct and clear in my communication
Refrain from gossip and triangular conversations
Acknowledge receipt of all emails from fellow Board members
Acknowledge my errors in judgment and then release and move on
Seek and be willing to give constructive feedback
Keep my motivation for communicating clear and clean – for the highest good of all
 Spiritual Transformation Ideal and Behaviors:
I actively engage in my own spiritual growth. As such, I pledge to:
Be open and willing to learn and grow from my Board experience
Be involved in at least one spiritual growth activity (workshop, class, retreat, etc.) per year
Maintain a healthy balance between my commitment as a CSL DE Board member and my personal life
Be open to giving and receiving good intentions/love/acceptance/support/abundance
Have an abiding trust in myself and my fellow Board members
Forgive myself and others
Refrain from making assumptions and taking things personally
 Change Agent Ideal and Behaviors:
I am a catalyst for positive change at CSL DE. As such, I pledge to:
Focus on creative solutions, not problems
Allow for ways to improve
Be forward-thinking, anticipating and adjusting where necessary, while simultaneously "holding the High Watch" for long-term growth of CSL DE.
Honor CSL DE's elders (the wise and experienced) and our youth (the wise and inexperienced)
Be optimistic about the bright future of CSL DE
As I affix my hand to this Declaration of Accountability this ____ day of ____________, I make a commitment of heart and mind to these ideals and behaviors.