Congratulations to our New Practitioners!
As of January 14, 2017 we have 4 new practitioners. Join us in congratulating them and knowing their complete success!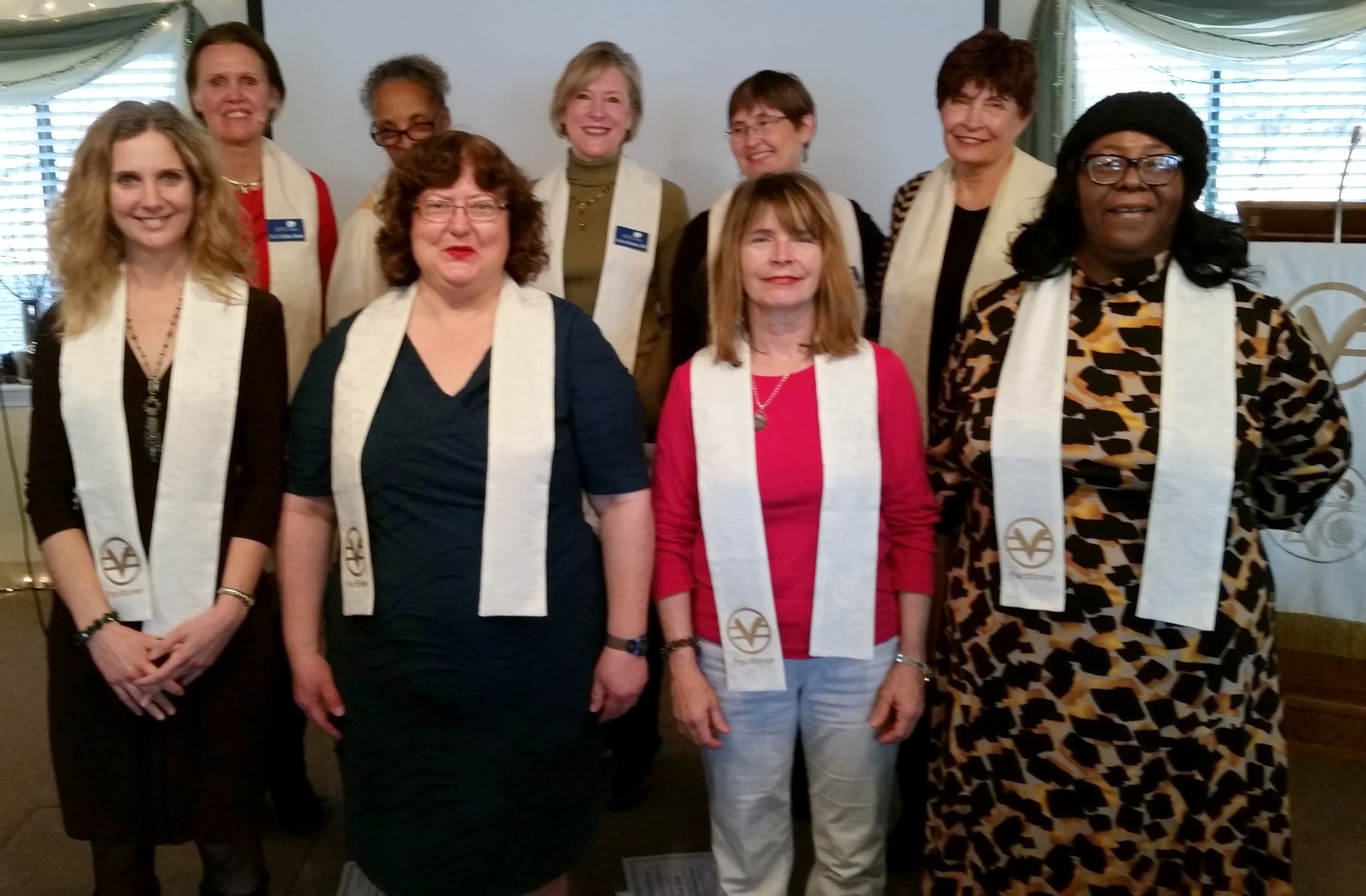 (front row L to R) Marianne Ruane, Peggy Wicks, Donna Strack, Lucinda Elom
WHEN TO SEE A PROFESSIONAL SPIRITUAL PRACTITIONER OR MINISTER
When you feel caught up in disease, disharmony, or discord
When you are upset with yourself, your relationships, your career, or your finances
When you want to fulfill your dreams and aspirations
When faced with a specific challenge
When desiring ongoing growth in spiritual understanding
A TYPICAL SESSION
The practitioner/minister supports you in uncovering false beliefs that are creating unwanted experiences
The practitioner/minister explains spiritual principles and outlines how they work in your everyday life
The practitioner/minister will do a Spiritual Mind Treatment, or affirmative prayer, designed to affirm the Truth within you - nothing to fix or heal, only God qualities to be revealed! You already have everything you need for the fulfillment of your dreams and desires, and spiritual mind treatment dissolves any appearance of lack or limitation so that the Truth can shine forth, allowing the highest and best to manifest in your life.
A practitioner will meet with you in person or by phone for a spiritual counseling session that lasts about one hour. Practitioners/Ministers are compensated for their time and expertise. Each practitioner/minister sets her own fee. Fees and session length may be discussed with the individual licensed practitioner/minister. See Practitioners/Ministers listed below.
To schedule a session, contact one of the licensed spiritual practitioners or licensed ministers listed below.